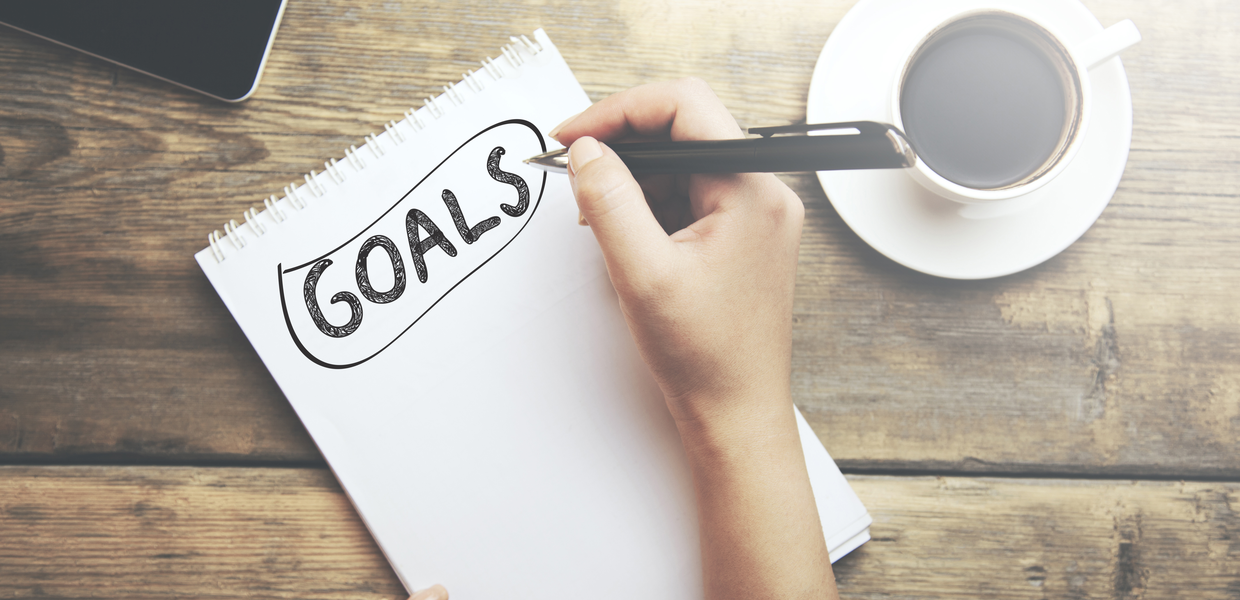 What Is Goal / Objective Management
Setting goals / objectives is a very important process of deciding on what output you want to achieve or attain and coming up with practical steps that will yield the desired output. You can set personal or business objectives. For these objectives to be achieved, they must be clearly defined. For most people, when they set objectives and targets for themselves, it always seems like achieving them is an insurmountable task. This is because they don't break down the steps to achieving these targets. This can make their achievement seem intimidating. The other reason why people may not achieve the objectives they have set for themselves can be because they do not meet the SMART requirements. Below, SMART requirements for effective goals will be explained.
· S-Specific: when setting objectives, you must be specific and clear. They must be clearly defined, the clearer and more specific they are, the easier it will be to devise steps towards achieving them.
· M- Measurable: Providing a way to track progress, setting smaller milestones along the path of getting to your set target. A good goal management software can be very helpful for tracking progress.
· A- Achievable or attainable: it is important to set targets that are possible to achieve. This is because if your objectives are way outside your reach, you might be setting yourself for failure.
· R- Realistic: Your target must be relevant and related to the ultimate objective. It must be set with an honest consideration of your situation.
· T- Time-Bound: Clear timelines must be set. You must be able to stick to deadlines you have given yourself. Using a goal management tool can assist you to stick to your set timelines.
For effective target setting, you must not only decide on what output you want to achieve, but you must decide on what you will do to accomplish this target. Deciding on what you will do requires planning activities that will make reaching your targets possible. Therefore, managing objectives is a vital part of achieving them and having great goal management software makes the job easier. Let us look at this great goal management tool.
What is the best goal management tool?
A goal management tool makes the job of achieving objectives to be simplified. It is useful for planning and tracking short-term objectives and measuring progress over the short and long term. It is an all-around tool that helps businesses and individuals towards the achievement of their targets. It also increases efficiency and productivity because it ensures that tasks that must be done are clear and therefore accountability is achieved.  When using this as a goal management tool, you can easily discern which tasks are redundant because using one platform, you see the results in real-time.
Business objectives are typically set on an annual basis and should be aligned with your organisational long-term strategic, tactical, and even operational objectives. These should be worked into your strategy and business plan. Using a goal management tool removes the risk of losing track of the progress made by the organisation.
Below, we will detail the benefits you get from using the best Goal Management Software.
Here is what the app allows you to do. You can create your new objective. You must start by naming your objective. You can have as many objectives as you want with different names. For each of them, create an objective map that breaks down the steps to getting your objective. Breaking them into smaller more manageable tasks removes the intimidation that can come from having one big target. Key results must also be broken down into sub-key results. The app also allows you to delete, edit, complete, and archive your objectives.
Language Barriers are removed
The app is diverse, what makes it an excellent management software is that it allows the user to change language preferences. English, German, French, Spanish, Russian, Portuguese, and Chinese are languages you can currently choose from. This is great as some companies operate on a global scale and require flexibility from any goal management software.
Team management made easy
This goals management tool makes it easy to set up your team. In the app, you can invite new members to join your team, you can assign roles and tasks and help everyone within the organisation to clearly understand what is expected of them. With the capability of Cross-Team Goal Management, you can be able to manage more than one team at a time. Switching from one team to the other is easy with this tool. Use goal management software and access these and more benefits.
Timelines in the app with this Goal management tool
This goal management software is incredible. It allows the user to set expected timelines for achieving objectives. Moreover, you can be able to monitor progress, schedule tasks and prioritize. This goal management software is important to the success of your business or personal achievement.
With a clearly defined objective, a detailed plan on how you want to achieve it and good goal management software, success is guaranteed.