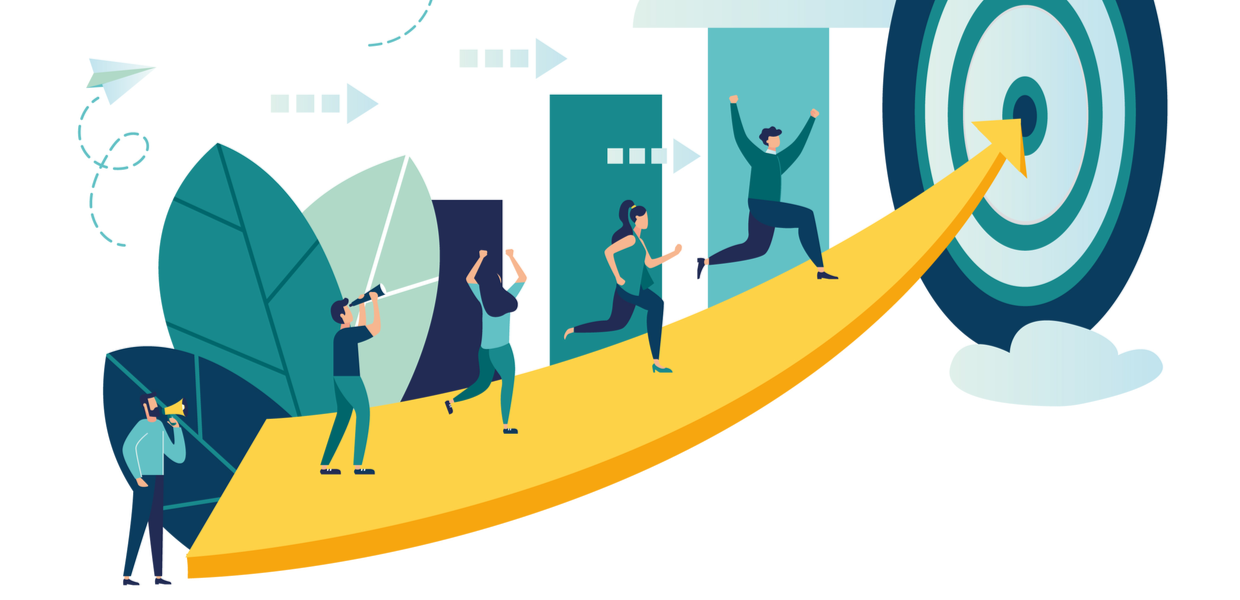 Setting Measurable Goals For Your Employees
It is possible to benefit the firm and its profile as a preferred employer by creating measurable and realistic performance goals for its employees in a work setting, as well.
The following are some of the advantages of working towards a goal:
Aligning employees' work with the organisation's short-term and long-term objectives.
Creating a framework for evaluating employee performance and awarding bonuses.
Increasing the level of commitment among staff in a work setting.
In order to make these advantages a reality, goal-setting at a place of work should take these concerns into account.
Creating measurable performance goals aligned with the company's objectives
Each created worker's performance goals should be aligned with the company's long-term plan for expansion. Creating a clear view of how their work setting fits into the wider picture helps drive employees to work harder toward objectives that benefit not just the company but also them personally. In a work setting, employees are more likely to stay motivated if they know what the company's long-term objectives are and are reminded of the company's mission on a frequent basis.
A business may choose to relate its company performance goals to the firm's core strategic objectives, and then translate them into team-performance goals. In this way, workers are more likely to embrace personal responsibility for their work setting since they understand how their actions affect the organisation as a whole.
2. Involve workers in creating their own work goals.
It's possible that managers already have particular goals in mind for each worker, but it's more likely that workers will provide managers with useful information if they are asked to establish personal goals that are relevant to their work. Imposing objectives on workers vs allowing them to come up with their own is a significant distinction. In situations when workers' proposed goals fit with corporate objectives, managers may cooperate with them to build action plans to achieve them.
Creating employee goal-setting concepts may include those based on efficiency and performance, depending on the role. Work with an employee to reduce the number of errors made on the job and boost performance. For a salesperson, this may mean making more sales calls per day, while for a customer-service professional, it could mean dealing with more customer concerns in less time, allowing them to meet more people every day.
3. Creating SMART goals
A lack of knowledge about measurable work goals may be a challenge for many. In the past, they may have set themselves up for failure by creating performance goals that were too broad or poorly defined. Instead, SMART (specific, measurable, attainable, relevant, and time-based) goals may be used to specify the actions required to achieve a goal, which is measurable. Set limits, establish next actions, identify resources and identify indications of success with the help of the SMART model provided below. When dealing with workers, consider utilising the SMART approach to assist them to create a solid basis for success.
Specific
As much as possible, be detailed and precise in your goals. When you first meet with the employee, you may get a hazy response when you inquire about their desired goal. However, the more focused the employee may be on achieving a particular goal, the more equipped you are to guide them through the procedures required to get there.
Measurable
The SMART framework's measurable part specifies how progression toward a goal can be measurable. Having a visual representation of how near they are to attaining a goal motivates staff and keeps them on track.
Attainable
A clear objective is one that an individual may realistically achieve while also challenging the person in their work. This is the time to think about any obstacles that can prevent an employee from achieving their objective. Your salesman may discover that a 9% increase in unit sales is overly ambitious if you ask them the questions above. The company's revenue history and personnel workload suggest that a 7 per cent raise is more feasible.
Relevant
A goal that is relevant to the employee must be aligned with other objectives, but it must also be desirable. They should be able to clearly identify the benefits of pursuing the objective, comprehend how and why the objective is vital to the organisation, and help reinforce how their job is part of the overall picture.
Time-based
It's critical that you and your staff are on the same level when it comes to delivering results. A lack of urgency may deter your team from achieving their performance goals. Setting precise deadlines for achieving performance goals is essential. It's common for employees in some positions to have particular targets based on performance and efficiency, such as making more sales calls per day or solving customer concerns in a shorter amount of time.
4. Focus on objectives that are feasible.
The SMART goal structure emphasises the importance of achieving the goal. If an employee's set of skills and performance are not sufficient to meet the goal, then the goal-setting process might fail. When an employee has a target that is too high, they may become frustrated with the approach and lose interest in improving further.
When assisting workers in achieving their objectives, keep in mind any past benchmarks that have been set. To determine if a goal is measurable, investigate whether someone with comparable experience and expertise has already accomplished it.
5. Ensure that staff with comparable duties have a consistent set of objectives.
A healthy work setting that offers development possibilities for workers is the responsibility of the employer. In the workplace, goal setting might backfire if it's portrayed as a competition or a contest among workers. It has the potential to swiftly derail a pleasant work setting, as well. Encouragement of internal rivalry may lead to low morale, discontent, and animosity within the workforce.
6. Employees that meet their objectives should be rewarded.
It's essential to reward workers who meet or surpass their performance goals. Such a reward (bonus, award, or public acknowledgement) honours the efforts of the employee while demonstrating to others that the organisation appreciates this kind of performance and hard work as much as possible. In fact, it may even encourage others to strive harder for their own objectives. As a result, if hard work goes unappreciated by management, workers may believe there is no sense in putting up the effort and may even begin searching for a new job.
Final Thoughts
Give your company a leg up on the competition. With the right objectives, you can keep your employees engaged and excited about what they do.