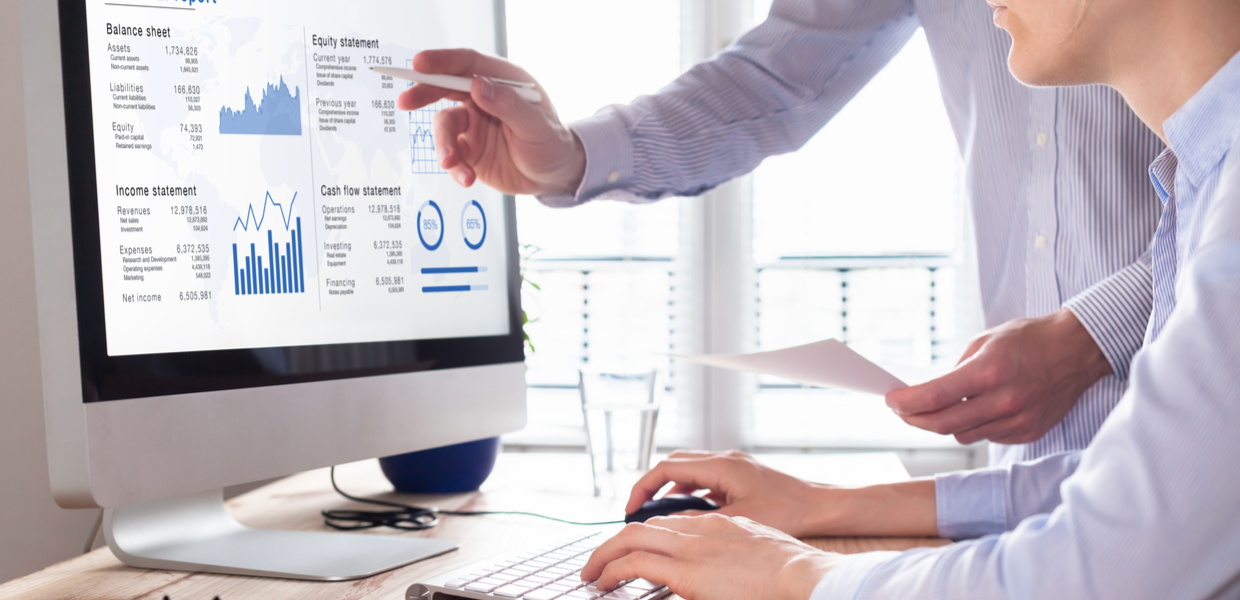 Benefits Of Project Management Software
It is tedious to manage all the small aspects at different stages of a job, leaving you with little to no time to focus on the larger goals of the plan itself. Read about the benefits of project management software in the article below, to learn how it can help you.
The benefits of project management software are that it is used to integrate planning, organization, scheduling, budgeting and more onto just one centralized application. There are many advantages of project management software, whether you are working on a single or multiple big projects. The advantages of project management software are that it both streamlines and simplifies the organization of any type of job.
One of the main advantages of project management software is that less time is spent on small tasks, as you no longer need to spend long hours figuring out the nitty gritty details of a job. As a PM, you can use this software to create and delegate tasks, set deadlines, review plan development, and be promptly altered of any problems or delays that occur within the job. Therefore, these PM tools offer many benefits to your business.
What is PM software used for?
The advantages of project management software are that it has multiple tools which help to significantly improve the outcome of your jobs, regardless of the type of organization you are running.
– Controlling costs
The budget is easily monitored and kept on track using this software, ensuring that all funds are competently spent throughout the running of the job. Thus, it is unlikely for the costs to go over budget.
– Scheduling
The software assists in making scheduling automatic, taking the individual schedules of each involved team member into consideration. This not only eliminates the risk of human error in schedule design – but also saves plenty of time.
– Managing resources
Time and other resources can be managed efficiently, making sure that no extra resources than necessary are spent on a given task.
– Delivering your product on time
Since the entire job is managed through one piece of centralized software, it is simple to keep track of which tasks have been completed and which are outstanding. The responsible team members can be alerted when the deadline of a particular task is nearing. Thus, ensuring each stage of the job meets its respective deadline and the job is completed within the given timeframe. Ensuring that deadlines are met is a major advantage of using PM software.
– Collaborating
Teamwork is streamlined using this software, making it easy for team members to share their ideas, concerns, and tasks using interactive and collaborative project planning tools. Another advantage of such software is that because collaborations are made easy, there is no longer a need for regular meetings, as many decisions can be made through the software.
Online PM tools has benefits because it offers remote teamwork as well, allowing team members to collaborate from different locations.
– Sharing
Another advantage of project management software is that documents are easily stored and shared within the software, making them easily available to team members. This allows members to access important information, edit documents and leave feedback comments.
In addition, information about the job and its progress can easily be shared with external parties, such as stakeholders and clients. When clients can see how well your organization runs and coordinates projects, they will be greatly satisfied and more likely to do business with you again in the future.
What are the core benefits of project management software?
– Better time management
Time spent on scheduling, decision making and delegating tasks is minimized. Time is no longer spent on transferring data from one platform to another, everything is already on one integrated system. Tedious manual tasks are automated, and the overall planning is streamlined and completed for you, enabling you to complete each stage of your project on time. Time saving is one the best benefits of project management software.
– Managing multiple jobs simultaneously
By using such tools, PM's are able to manage and monitor the progress of multiple jobs simultaneously. Additionally, you are able to view the records and development of completed, ongoing and upcoming jobs. Thus, improving the overall production of your organization.
– Automatic progress reports
Tools like Kanban boards and timelines, make it easy for each team member to keep track of their individual progress, as well as the progress of the entire project. This ensures that any problems or risks can easily be spotted, and solutions can be made quickly.
Monitoring the progress of a job is essential to ensuring that deadlines are met. The software automatically generates progress reports for you, providing you with important information. Depending on the software, you can be provided with data on how much of the project has been completed, the percentage of outstanding tasks, the progress of each individual team member and comparisons of the planned timeline vs actual progress.
Overall, the advantages of project management software allow for more efficient management, enabling you to deliver high quality products on time and with little to no hassle in the management process. Thus, by not extending deadlines or exceeding budgets, your clients will be very pleased, and will most likely return to do business with you again in future.