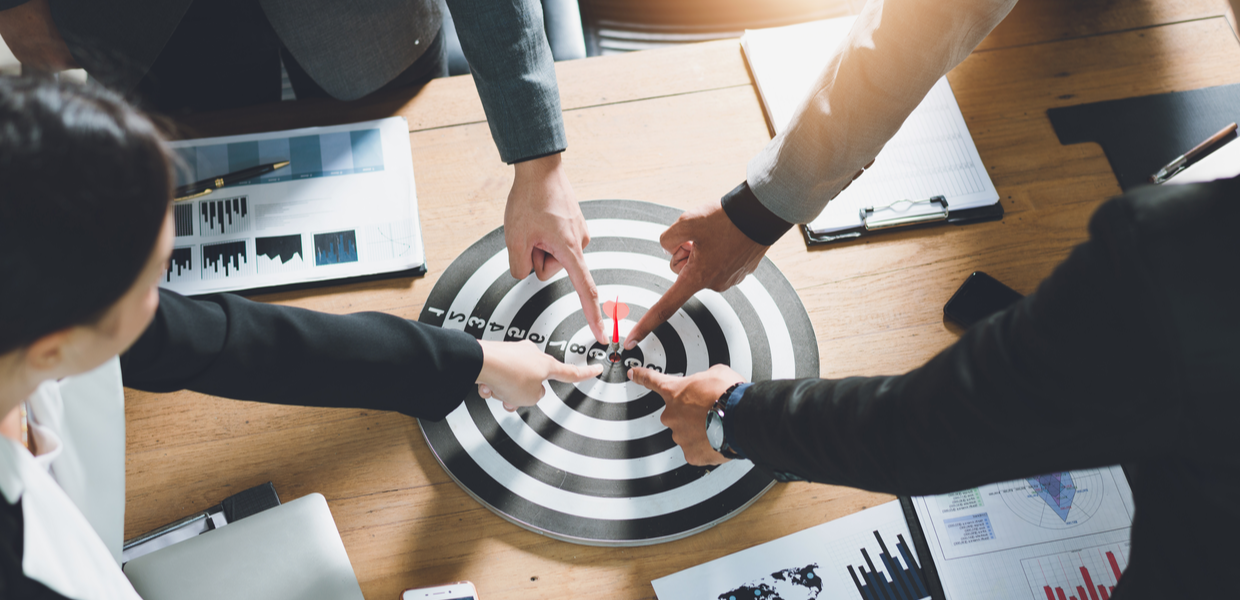 Objectives Of Employees In A Business
Are you not reaching the important goals you have set for your company? Are your employees unproductive? Are you disappointed with the progress made at the end of a financial period? Perhaps setting new or reworking previous employee objectives can improve your business dramatically. Read this article about the objectives of employees in a business.
Objectives like small action plans that help you reach the overarching goals of your business. Without these small targets, it is very unlikely that you will succeed at meeting your goals.
Such targets are the small goals that each employee is required to met over a decided period. The period can ranger anywhere from a month to a few years, depending on the nature of your company and the target you want to meet. These targets have been decided by both the employee and employer and must meet a set of requirements.
Employee objectives are a set targets decided on by the employee and employer. Whether these targets have been reached or not determines the performance of the employee over a decided period of time. The length of this period differs according to the nature of the business and the overall goals that need to be met.
Why are employee objectives necessary in your business?
Having clear, well-defined targets means there is a very chance of staffs having outstanding performance. This leads to greater success through your company. Having these objectives ensures that employees are clearly aware of what is expected from their performance. By describing particular targets, it also helps business reach larger goals.
How you determine these targets is critical, well-defined targets ensure that they will actually be met within a given period. Well written objectives follow the SMART format.
This means that targets need to be:
– Specific.
This ensures that employees know exactly what is expected from them. It gives them a clear indication of what they need to work towards achieving. This also helps in deciding which tasks to prioritize, and which can be considered as less important.
– Measurable.
This way, progress can be tracked over time and by the end of the period, it can easily be determined whether or not the employee objectives in the business were met. During feedback sessions, measuring the current status of a target, gives a clearcut indication of what the employee needs to focus on.
– Attainable.
It's no use in deciding on objective that cannot be reached. Being realistic is essential to ensuring that employees perform well. Having goals that are impossibly high, leads to decreased work ethic and poor performance as workers are overwhelmed by these high expectations.
– Relevant.
It is essential that employee objectives are related to the bigger goals of the business. Time and resources will not be spent on work that doesn't help the business at large. Therefore, the targets that are set must be related to the core purpose of your company.
– Time-based.
As mentioned before, objectives are set within a predetermined set of Time. Having a deadline adds some pressure, ensuring that employees work hard to reach their objectives within a specific period.
Now that we have discussed what makes good objectives of employees in your business, let's look at an example and assess how it meets the SMART requirements.
Objective: Increase customer satisfaction by 10% within the next 12 months, by improving the quality of business services.
This target states exactly what the worker needs to achieve – increased customer satisfaction – it is specific. Progress of this target can be determined through customer reviews – these can be compared to previous reviews – it is measurable. In order for the goal to be met, satisfaction only needs to increase by 10% – this target is not impossible to reach – it is attainable. Greater customer satisfaction leads to greater business success – it is relevant. The target must be met within 12 months – it is time bound.
Employee performance
The objective of employees in your business helps managers to evaluate the performance of each employee. This can be done at the end of the decided period, or at various points within the period. Evaluating performance allows you to identify the areas where your workers are falling short. You can then assess how to improve this, such as by enrolling workers in training courses.
These employee objectives assist managers in giving constructive feedback. Work can be reviewed in detail, problem areas can easily be spotted, and praise can be given where employees are performing well. This is also very helpful for the workers themselves, with proper feedback, they can improve their work ethic and productivity.