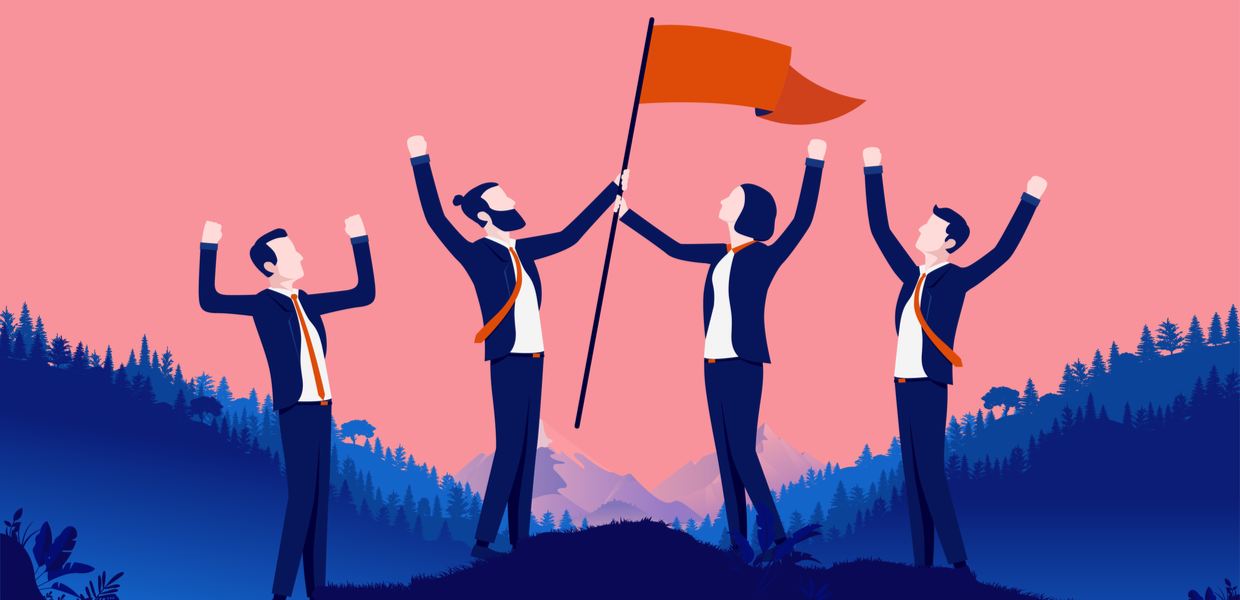 Team Goals For Work
Bringing people together to work as a team is not an option for any group but a necessity for any project-based efforts. Teamwork benefits both the employees and the management. Now we all know that successful project implementation depends largely on the best management and team performance. Team goals for work are undeniably important. Having specific and challenging goals inspires higher performance than setting none. In the team goals for work, a group of people can work together harmoniously to achieve the project management goal. Project management team goals are important for keeping everyone on the same page and working toward the same goals while still allowing people to have control over their work. Due to the benefits of teamwork in project management, it is certainly necessary to have goals at work.
What are team goals for work?
These are objectives that a team commits to achieve within a specified period. Usually, they develop skills across an organization through good management and teamwork. One important team goal for small communication companies is increasing profitability. Project management team goals give employees a sense of belonging in that they contribute to achieving the company's objectives. Through the setting of goals, everyone gets the opportunity to show off and develop their skills thereby contributing their different experiences.
BENEFITS OF TEAM GOALS IN PROJECT MANAGEMENT
Setting team goals with your employees improves employee engagement, productivity, and retention by making sure they understand the company's vision. Project managers understand that teamwork is their most powerful weapon and it benefits everyone. It's a major factor that increases production and improves the team's atmosphere.
For businesses, setting team goals has the following benefits:
Transparency
Setting transparency goals for the team puts everyone on the same page and keeps the lines of communication open.
Employee motivation
Informing employees about significant organizational goals guarantees that they comprehend the wider picture of what they're doing and that they value their job beyond the tasks they're working on. Teamwork increases motivation and pushes people to take on new challenges.
Collaboration
It is common knowledge that teamwork initiatives demand a considerable measure of cooperation. Team goals are vital in project management because one person's achievement benefits everyone by aligning their ambitions with the team's objectives.
Encourages Creativity
When people collaborate, the context for creativity improves. When there is a lot of brainstorming and sharing of ideas, creativity happens automatically to the company's benefit.
Encourages the taking of risks
Because of the personal and professional consequences of failure, you may be tempted to take fewer risks when you face the responsibility yourself. Working as part of a group
can help you reduce the risk you take on the project by helping you evaluate the impact before proceeding with a particular action.
Helps Develop Conflict Resolution Skills
The group is made up of different people. This diversity benefits the success of the project but can also lead to conflicts. Project managers and team leaders should intervene to resolve conflicts, and in most cases, they do not need to involve organizational management. You can build your ability to resolve conflicts in this way and help others in the group to do the same thereby encouraging teamwork spirit.
It builds trust
Collaboration requires healthy relationships that can only be built on trust, members feel free to share ideas. You can build a team of trust in the team, that gives them space to support and encourage each other. When open relationships are built, it leads to higher productivity that benefits the company. Trust is built on trust.
It Brings Together Various Powers
Collaborative work involves mutual power. You may be good at organizing and another team member may have the talent to integrate and think creatively.
When you combine different strengths – and use them – this can lead to a successful project outcome that benefits the company.
Increases Accountability
There are days when you don't want to give it your all when you work alone.
Teamwork helps you feel responsible, that feeling of not wanting to bring down the team benefits the company.
Teamwork Increases Project Dynamics
Not surprisingly, teamwork speeds up the project. The seemingly insurmountable deadlines can suddenly be reached by the right people, with the right attitude for your team. When you work together, you can use that time-saving energy to get things done right and invest in things that help and enhance your work, such as professional development that benefits employees and the company. Or you can finish the project quickly!
The goals of the project management team are to help you get feedback on your progress, to know if you are on the right track. This can be achieved through regular group meetings, discussions with key stakeholders, and your Project Board meetings.
Throughout the project's development, complex issues have arisen. You won't be able to solve challenges on your own, but you will be able to do so with the wisdom gained via teamwork. New ideas are born when people work together as a team. Someone might come up with the perfect solution to the issue.