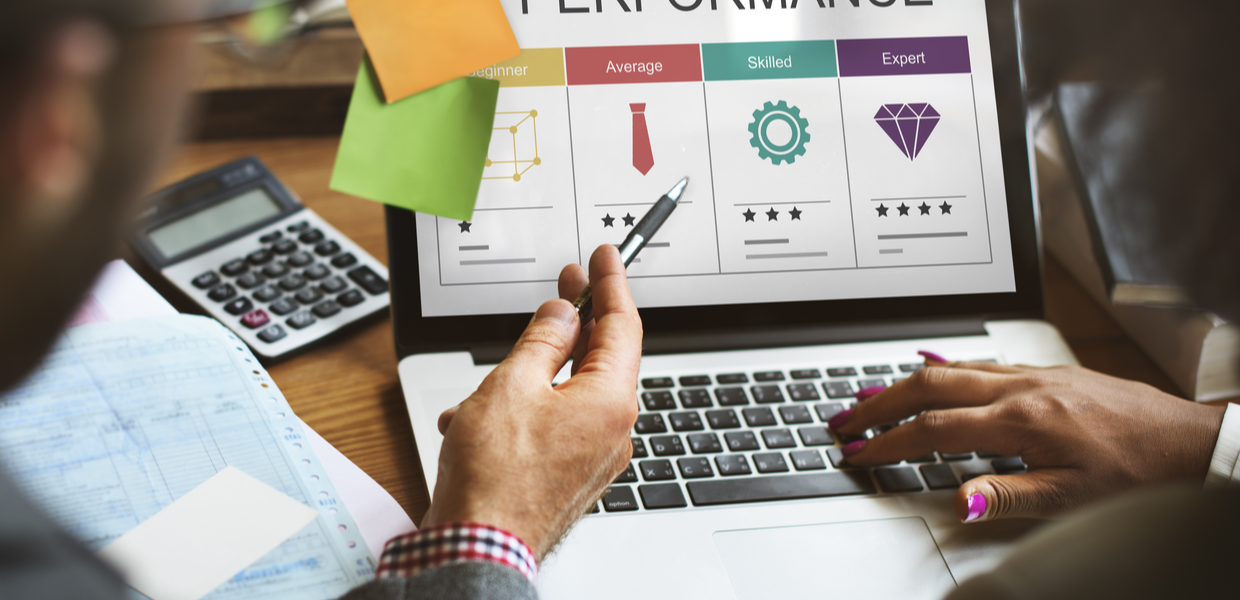 Goals For Performance Review
Companies, organizations and institutions thrive on delivering different works and projects depending on their field of expertise. Employees will be working on those works and projects and finding the right motivation to push the employees to work better and smarter can be very challenging. That is why it is important to aim at setting up goals to motivate them to work and to have a good performance review. This topic will be discussed in the following article.
Table of contents
What is a goal
What are performance reviews
Goals for performance review and the importance of setting them up
Examples of goals for performance review
What is a goal
A goal can have different meanings depending on the context. But in general, it is an idea or a desire or something specific we want to reach. People tend to put a lot of effort, work and time into achieving them.
Goals are a great way to set up a plan and to follow it. They will motivate the individuals to work well on something in order to reach the desired goal. They are important in any organization that works on projects because they push the employees to deliver amazing results.
What is performance review
A performance review is when a manager or the leading team of a certain work or project meet to discuss the performance of the employees. They assess their productivity, the results they are giving, the strong suit of each one of them, their strengths and their weaknesses.
Performance reviews are vital for each organization. They help pinpoint the good aspects of their working team and the company as well as the bad ones. Performance reviews will help each organization in knowing what they should work on and what they should improve in order to evolve and grow.
Performance reviews are not just about assessing the work of the employees but also about setting up goals for future tasks or objectives the company wants to achieve. Working on setting up a clear plan for the work to come is necessary for great outcomes and results.
Goals for performance reviews and the importance of setting them up
During performance reviews, it is important to aim at setting up goals for employees. The main reason for that is to keep them motivated to work and to offer their best performance. By giving employees a good and a clear plan of the project, they will be motivated to work since everything is well organized.
They also benefit the organization and the employees as individuals. It will help them grow professionally and personally. When employees are committed to achieving goals, they will contribute to their development as workers and team members. That will reflect positively on the organization since the good performance of the employees will lead to good quality project results.
Moreover, setting up clear goals will help avoid any sort of conflict between the employees and the manager. When the plan and the goals about the different tasks, the budgets and the deadlines are clear, confrontations between employees and managers are less likely to happen.
Examples of goals for performance reviews
Some good examples are goals related to project management, time management, productivity and efficiency, communication and leadership goals.
1- Project management goals
Teaching employees how to set up a plan can be beneficial. Asking them to manage or improve the plan of a project by giving them various resources is a great idea.
2- Time management goals
Time management is a very important skill in every institution and employees must know
how to manage their time when working. A good way to teach them time management
Is setting up a plan and asking them to finish a required task in a certain amount of time and maybe meeting with the manager to discuss it once a week.
3- Productivity goals
Productivity in the workplace is vital since it allows the organization to produce more in the same time frame which will increase the number of projects they work on. Setting up objectives to finish two tasks in a week will teach employees to be productive and not waste their time.
4- Efficiency goals
To work efficiently is to work faster and better with less mistakes. Teaching employees how to assess their work and overcome obstacles they may face and setting up an objective to achieve a certain amount of tasks in a certain period of time is a great way to go about it.
5- Communication goals
Team work without communication is bound to failure. Learning how to speak, communicate and express ideas is key in an organization. Setting up an objective to exchange ideas, plans, difficulties and new visions in a weekly meeting or a performance review will ensure a smooth relation between employees and managers.
6- Leadership goals
The objective of this is to teach your employees to lead a team, be responsible and contribute to the organization. Leadership is an amazing quality that has many positive impacts. Asking the team members to set up and lead a meeting to discuss work, distributing the tasks and briefing is a good way to teach them leadership.