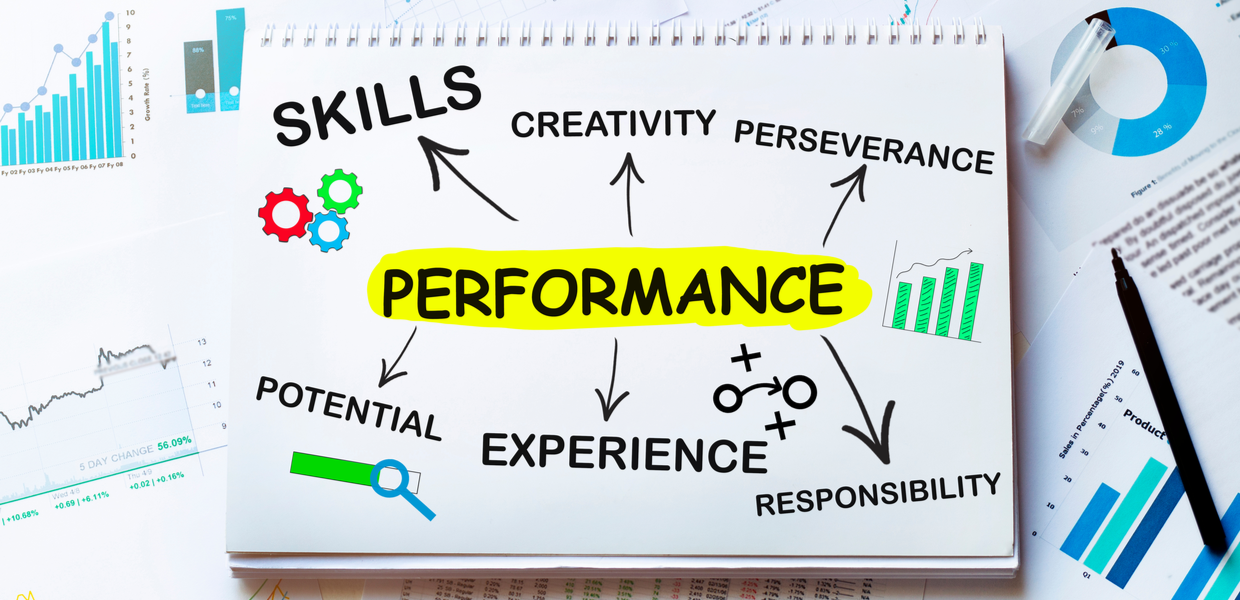 Business Performance Management Tools
Through performance management, a company's employees and supervisors work together to accomplish the company's goals, creating an inspiring work environment.

In order for an organisation to produce a competent and proficient workforce, it is important to review its performance management. Employee motivation will wane if an organisation does not implement a performance management framework, as employees will become disengaged and lose interest in their jobs.

Business performance management (BPM) is a vital part of the modern business cycle. It helps organisations make money and stay one step ahead of the pack. Performance management encompasses the evaluation, reporting, and management of the organisation's progress at both the individual and corporate levels.

Here are the top five business performance management tools we've used in the previous few years.
Types of Business Performance Management Tools and Techniques
There is a preference for organisations to track their overall progress yearly, month by month, or weekly. There are many factors to consider, including the amount of work and the nature of the organisation in which you work.

Performance management software and tools are available to aid organisations in keeping track of their progress. These tools make the work of the organisation easier and better for the workers. These are the business performance management tools that are available to you:
Key Performance Indicators (KPIs)
360-degree Feedback
Personal Development Plans (PDP)
Performance Appraisals
Incentive and Recognition Programmes
For business performance management, the following are the five most commonly used methods: For each one of these tools, there are positive and negative aspects to consider. You have to pick and choose which tools best suit your business's needs and growth trajectory.
Key Performance Indicators (KPIs)
If you want to know how well your organization, its units, or individual employees are doing in terms of achieving the organization's goals and objectives, use KPIs. It is implemented with the help of HR softwar
It is also possible to use KPIs to facilitate data-rich discussions about performance. They also aid in the company's decision-making process.
KPIs serve as a vital navigational tool for businesses. There is no better way to get an idea of how well your firm is doing than to look at your financial statements.
360-degree Feedback
Employee evaluation and performance reviews, whether internal or external, are frequently handled with 360-degree feedback. This tool's primary goal is to provide insight into how well the company's employees are performing. It provides a point-by-point evaluation of each employee's performance based on the opinions of their coworkers.

Customers, clients, and other stakeholders are among the people they interact with on a daily basis. Directors frequently present their employees with reports or results that have been organised into various categories. When it comes to employee development and training, a 360-degree feedback tool is frequently used. Using this tool effectively and efficiently can help improve audit interaction because it considers the opinions of many people rather than just the employee's supervisor.
Personal Development Plans (PDP)
One of the most important components of personal development planning is an activity plan that is well-planned and based on the requirements, needs, and familiarity with the activities that will support the individual and authoritative turn of events. PDPs are widely used to identify a wide range of development and planning requirements, including transportation and infrastructure. A PDP is a plan of action that is created to meet these requirements. In order to determine how they should develop and how they might achieve their goals, it assists them in doing so.
This increases employee interest in the company while also assisting them in improving their productivity. Various instruments, such as a personal development plan (PDP), are critical in ensuring that an organisation's maximum productivity is achieved.
Performance Appraisals
Performance appraisals are one of the most important business performance management tools. While this technique is known to be powerful when used correctly, it is also known to be ineffective when used incorrectly.

There must be a two-way flow of communication in order for this tool to yield the best results for the employees involved. If these points are not remembered, the organisation's performance may suffer as a result of appraisals.

Appraisals can also help distinguish between people who aren't functioning properly and those who have ended up in a job they don't enjoy.
Incentive and Recognition Programs
Exceptional performance should be acknowledged and rewarded on a frequent basis. Employees feel demoralised when they perceive their hard work and productivity goes unnoticed and unappreciated, which drives them to depart from the organisation's general objectives.
Each business should have incentives and rewards, which are an integral aspect of the organisation's overall performance framework.
The incentive and recognition programs offered by major firms are sources of monetary prizes and incentives such as bonuses and incentive schemes. However, every now and then, simple recognition of committed people is a critical factor for retaining trust.