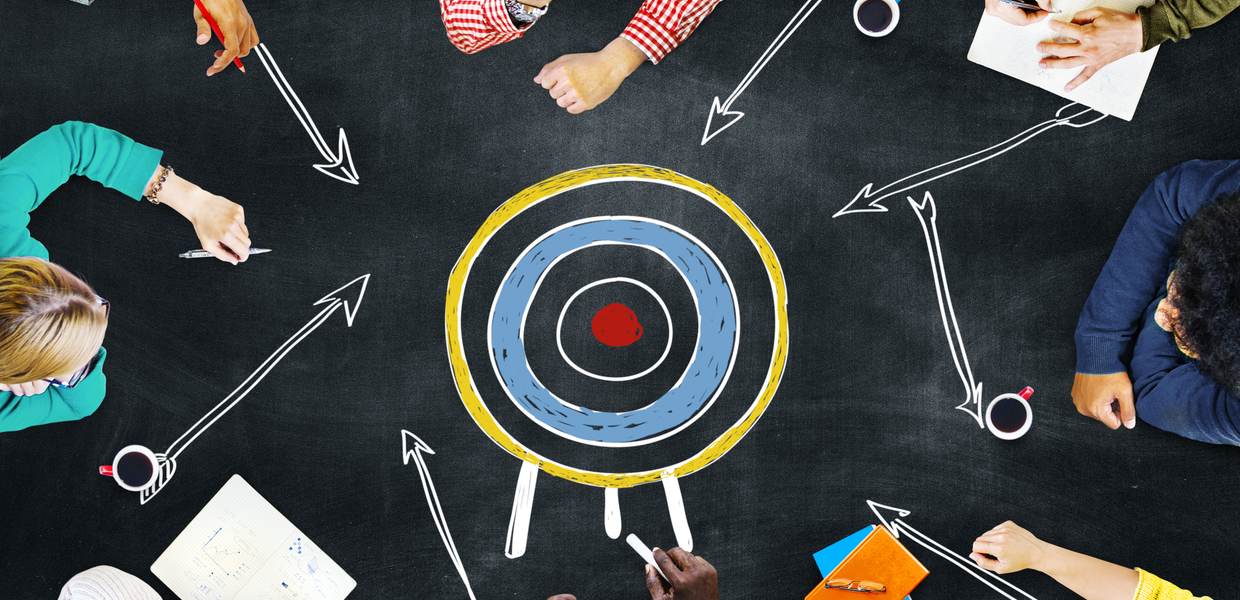 Team Goals For Group Projects
Often, a team consists of individuals with a variety of skills and experience. Goal-setting collectively helps a workplace community bond and overcome challenges. Team goals offer everyone something to strive towards. This article defines what team goals for group projects are, discusses how to set team goals, and offers examples.
Defining Team Goals For Group Projects
Team goals are the collective aims or milestones of a team. Team goals frequently track progress or build skills throughout a company. Employees feel more involved in the organization's success when they help establish it. Setting team goals for group projects allows everyone to show off their abilities and share their experiences.
How To Set Up Team Goals For Group Projects
Setting team goals requires cooperation. To encourage them to engage in these aims, find a balance between increasing individual skills and reaching the overall aim.
Here are our seven steps to creating effective team goals for your group projects.
Know your goals.
Think about why you want to create objectives and what you aim to accomplish before you tell your colleagues. What happens if the larger objective is achieved? How will it help your company? Measuring progress and completion is a vital component of goal-setting, so plan ahead of time how you will monitor and assess your progress.
Set team objectives
After deciding what you want to accomplish, create objectives for the group. Teams are more successful and collaborative when they have significant objectives to strive towards. It helps them concentrate on the same rather than competing with one another. Individual objectives may (and should) be condensed down into group aims.
Identify and write out your objectives. Writing down objectives increases their chances of success by 80%. The more workers are involved in creating personal and organisational objectives, the more dedicated they are to those aims."
People should set their own targets.
Allow folks to choose their personal objectives after deciding on team goals. Depending on their role, they should be able to identify essential group efforts and goals. Assist them in setting relevant and attainable objectives using a model like SMART goals. Assist them in understanding the relevance of measuring and aligning with the group (and corporate) objectives.
Dates & times
In addition to helping the group build responsibility, deadlines help them focus on the objectives. A target without a deadline may be continually postponed and never accomplished. People will grow disappointed and disengaged if they believe the objectives aren't taken seriously.
Since most individuals work in quarters, you may create quarterly targets. This gives you ample time to develop greater objectives while yet enabling you to shift course if necessary. It also means you may focus on more projects that support corporate targets throughout the year.
If this doesn't work for you, consider project-based objectives.
Track goal progress
Project team goals should be measurable to ensure achievement. Tracking progress keeps your group engaged. Re-allocating resources is easier if you check in regularly. Goal tracking also keeps groups motivated when they observe progress and are nearing completion. The satisfaction of accomplishment is a powerful motivation for your group.
Assist in achieving
As a manager or team leader, you must assist your team members to reach their objectives. You may achieve this in numerous ways:
Help them set a realistic objective.
Have frequent one-on-ones to assess progress.
Prove to your group that you're willing to listen and advise.
Give them guidance on how to reach their targets.
Help your group set their objectives.
Ensure your staff receive frequent input on how to improve.
Error-learning
Not all objectives will be fulfilled. Others may have been set too high, some may have been unrealistic (in retrospect), and some may have fluctuated over the quarter. That's simply the nature of the job and the unknowns.
Make sure the group knows that failure is OK; the objective is only a guideline. Accepting failure does not imply mediocrity or a disregard for ambitions. It implies no one can promise success. What should we do better next time? Is there a way to avoid this? And accomplish better things.
Team Goals Examples
Team goals might differ based on the company's aim or the team's demands. Here are some examples of group objectives that you may customise:
Boost productivity
Many teams attempt to increase departmental productivity and resource efficiency. Efficiency goals are frequent in labour-intensive groups like manufacturing and assembly. But efficiency objectives may be employed wherever.
For example, to impress your customers, your group wishes to start submitting advertising ads early. So your group must be efficient. Set a target to submit your campaign a week before the deadline. Then you create further quantifiable goals, like presenting a campaign draft a week after your original goal-setting meeting.
Invent ideas
Working alone may not provide the best ideas. As a result, many groups set out to produce ideas for another project or job. Creating ideas as a group enables many viewpoints to be brought to a subject and allows for more precise objectives to be discussed.
Assume a marketing firm gets a new customer that wants to revamp its products. The group hopes to assist the client update their logo, tone, and strategy. They may start by brainstorming some underlying notions, then narrowing them down until they have a direction.
Motivate
Although some goals for group projects impact the company's daily operations, others attempt to strengthen the group itself. Your group may work together to boost team morale. Maybe you want to schedule weekly events that allow staff to engage and collaborate. Through various community-building events, group members may network, get to know each other, practise communication, and enhance collaboration.
For example, you want to strengthen group project interactions so you establish a resolution to spend more time together. You plan to go out to lunch as a group once a week and to conduct a team-building activity once a week.
Conclusion
Above all, remember why you're making objectives and how to apply them to improve your job. Because every group is unique, try out a few alternative goal-setting formats. To ensure everyone is on the same page and knows why objectives are being established, communication is crucial. Team objectives should always be linked with corporate objectives and the company vision.
Aside from project-related objectives, remember to discuss personal growth goals with your team to achieve success in your group project.