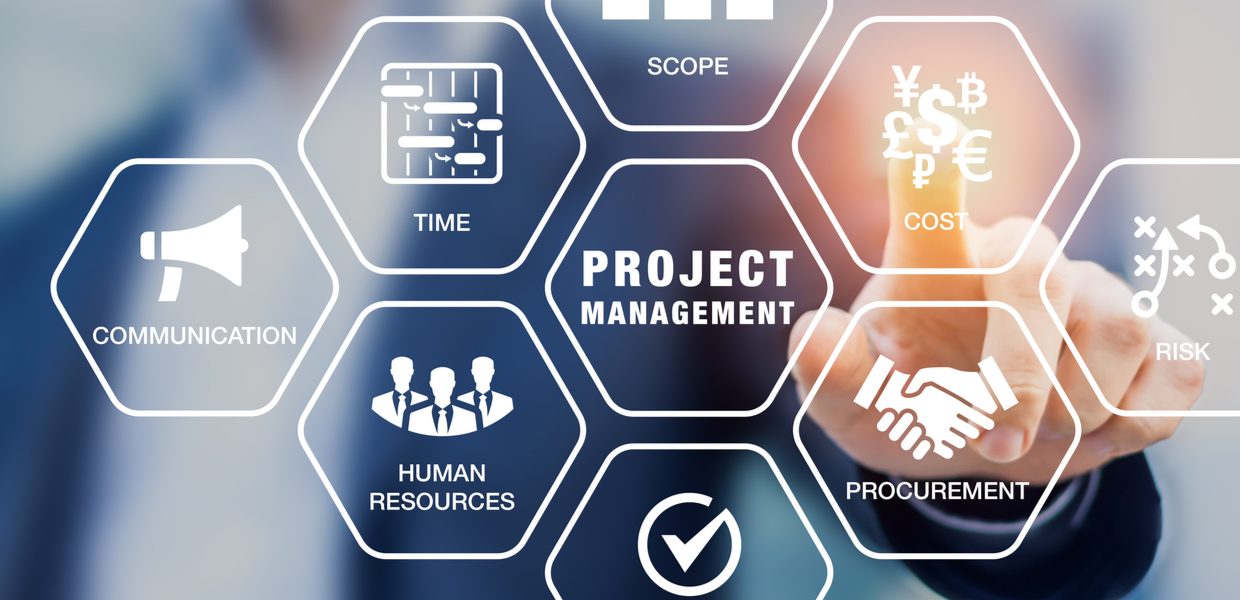 Project Management Benefit
Projects are the core of every institution or organization and some of them depend and are based entirely on them. Carrying them out can be arduous which means good management is necessary since it has many advantages. In this article, we will be discussing the advantages and benefits of project management and why it is important for every organization.
What is a project
A project is a series of tasks and efforts that aim at a specific goal and result. They require a defined scope, time, money and resources. Most of the time, carrying them out is a team effort and needs the collaboration of different parties. As we can see, conducting a project demands real effort and dedication and needs real management to reach its goal.
What is a project management and why it is important
As mentioned above, projects require money, resources, time and a specific goal and for it to go smoothly, it is important to plan it well from the beginning until the goal is reached.
So project management means having a well detailed plan to follow. This plan organizes everything from finances and expenses, to material resources and the distribution of the tasks between the participants to have the best result while not exceeding the budget and respecting the deadlines which means it has many advantages and benefits..
A good management will help to put a plan and follow it. This guarantees its success which is why it is crucial to any business.
How to manage a project
Here is a step by step guide on how to manage a project:
1- The project scope: this is the first and most important step. This is when the objectives and the expected outcome are discussed. This can be done by writing down every important detail and then presenting them to the CEO and the stakeholders.
2- Deadlines: knowing the deadlines is crucial. The end-date must be decided and also respected. To be able to respect this deadline, it is important to estimate a specific duration for each task.
3- Resources: every project needs resources: human resources, equipment and machines. Assessing the available resources, and the unavailable ones. Managing the resources is critical to ensure its success.
4- Budget and Finances: projects cost a lot of money. Having a good overview of the available money, the overall expenses and the budget for the project can guarantee its success.
5- Delegating tasks: delegating tasks to the working team has proven to be very effective while managing and planning. Each group will focus on a specific task, which will make the process move faster.
6- Follow-up and monitoring: regular meetings are important in every project. Knowing how the work is going and making sure to resolve risks fast and effectively is crucial for the success and to reach the desired objectives.
What are the advantages and benefits of project management
Project management is very important and has a lot of advantages and benefits so it will not only impact the project but will also benefit the clients, the managers, the stakeholders and the entire organization. Here are some advantages and benefits of project management:
1- Efficiency
When a project has a clear plan, it is easier to achieve the desired result with less risks and bumps in the road. Also, a clear plan motivates the people working on it and they will work smarter and better.
2- Growth
The process of working on a project will positively impact the team working on it by developing their sense of teamwork and trust. This will also impact each individual on this team by contributing to their personal and professional developement. It will also contribute to the growth of the company, its reputation and its efficiency in satisfying its clients.
3- Customer satisfaction:
The customers want to have their needs and demands met on time and within a specific budget. With good management, customers will have their needs met. With a good quality result, it is guaranteed that the customer will be satisfied and probably, come back to you for future works and plans.
4- Productivity
When a project is well organized, the people working on it will know what to do, how to do it and when to do it. Planning something has proven to increase motivation and productivity that will have a direct effect on the result, and will help reach the objectives faster.
5- Flexibility
A plan will face many challenges. While working on and following a certain map, many obstacles will surface. Or maybe new and better ways will come up. This will teach individuals how to be flexible, overcome difficulties and adapt faster to unforeseen changes or challenges.
6- Quality
Good things take time and great planning. When everything is well organized when working on a certain project, it is certain that its objectives will be fulfilled and in the best way possible which ensures good quality results.
Those are the major advantages and benefits.
Why is project management important to any organization
The advantages and benefits mentioned above impact the organization too. In fact, the reputation of any organization or business is essential for their future as a company. When they are reliable and offer good quality results they will attract more clients. An organization who knows how to respect the deadlines, the budget and reach the desired objective will gain the respect and the trust of its clients and attract more clients in the process. Over budget and late projects will only harm the company and its reputation and may lead to losing clients. Good management is very important and has many advantages and benefits since it will ensure that the organization will deliver good results and reach the objectives required smoothly and effectively.
Moreover, it will build trust and team spirit in an organization. The employees will learn how to work together as a team which will improve their communication skills and their ability to overcome obstacles. A good and strong will always be a great asset to the development of every organization. In a nutshell, it has a lot of advantages and benefits and is very important.